Meet Our Clinical Staff
Madison Meyers Carte, PA-C

Physician Assistant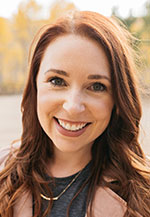 Madison Meyers Carte joined the Bariatric Medicine Institute in 2014 and works with the team to address the needs of their patients with obesity and gastrointestinal concerns.
At the Bariatric Medicine Institute, Madison helps develop treatment plans for bariatric patients pre- and post-operatively, as well as working with patients in medically supervised weight management programs.
Madison earned her Master of Physician Assistant Studies at the University of Utah. Prior to that, she completed a Bachelor of Science degree with Honors in Psychology from the University of Utah.
Madison is board certified as a Physician Assistant in Utah and Nevada. She is a member of the American Academy of Physician Assistants and the Utah Academy of Physician Assistants.
---
Michelle Every, PA-C

Physician Assistant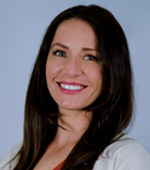 Michelle Everly earned her Master of Physician Assistant Studies with the Interservice Physician Assistant Program through University of Nebraska Medical Center in 2020. She is board certified in the state of Utah. She obtained her Bachelor of Science through UNMC and prior to that a Bachelor of Exercise Science at Appalachian State University in 2013.
Michelle has been in the Army for 13 years as a Medic/Healthcare Specialist, a Drill Sergeant, and is currently in the Army Reserves as a First Lieutenant and Physician Assistant for a Chemical Brigade. She received certifications as a Master Fitness Trainer and Master Resiliency Trainer in the Army, furthering her knowledge and ability to help patients tailor their weight loss and health to their individual needs.
Michelle recently moved to Utah with her husband and two huskies. She enjoys mountain and road cycling, hiking, camping, rock climbing, camping, and exploring.
---
Tanya J. Colledge, Psy.D.

Licensed Clinical Psychologist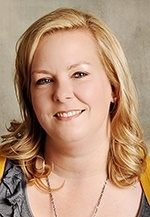 Dr. Colledge received her Doctorate in psychology in 2001 from Pepperdine University in California. She completed her internship and residency in Washington DC and Northern Virginia before moving to Utah. She has worked with bariatric surgery patients since 2003. She is committed to helping patients understand any issues they may have related to eating and how to better cope with and make positive behavioral changes that will help them be more successful with surgery.
What to expect from the psychologist
Our psychologist will help guide you through any psychological issues that may be impeding your ability to be successful with surgery. Pre-operatively, she will consult with you and examine psychological testing that is completed to determine if there are any additional issues that need to be addressed prior to surgery. She may make recommendations to you on other work that can be completed to help you become more insightful about your eating habits and psychological issues. This may help you be more successful with surgery. Aside from the evaluation appointment, she is available for assistance, if needed, with any other issues that may come up related to surgery and psychological changes that can occur.
BMI only requires a psychological evaluation if your insurance requires it or if your history warrants it. Dr. Colledge is an independent psychologist we have partnered with for the convenience of our patients to be seen in our office. She understands what insurance companies require which helps the authorization process. Please be aware that she does not participate in insurance plans so the evaluation costs is $250 due at the time of service. You may attempt to find a psychologist that may be covered by your insurance but we highly recommend her to our patients because of her experience with Bariatrics.
---
Andrea Talbot, RDN, CD

Registered Dietitian Nutritionist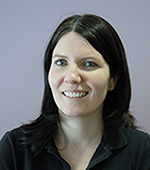 Andrea received her Bachelor of Science degree in Nutrition and Food Sciences with an emphasis in Dietetics from Utah State University. She has been in the field of bariatrics and weight management for the past 15 years.
She has worked with adults and adolescents who want to lose from 10-100+ pounds. She is committed to helping people find balance and variety in their eating habits, so they can meet their health goals. She believes in realistic, simple approaches to maintaining a healthy diet. She thrives on seeing people make the lifestyle changes necessary to lose and maintain weight – and achieve a lifetime of healthy living.
In addition to her work in the clinic, she coordinates the Bariatrics Program at Salt Lake Regional Medical Center. She works closely with the surgeons and hospital staff to maintain dual Bariatric Center of Excellence Designations through MBSAQIP and the Surgical Review Corporation. She is committed to providing quality patient care and optimize patient outcomes as she works to update and make needed changes to the bariatric program on an ongoing basis.
---
Tracey Anderson, CPT, LLC

CPT, Nutritionist, Integrative Wellness and Life Coach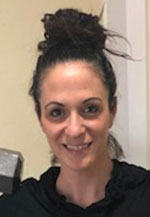 Tracey graduated from University of Cincinnati with a Bachelor's of Science degree in 2001. At UC she rowed for the Varsity Women's Team on full scholarship. Once graduated she pursued her passion for fitness and wellness as her career, while balancing Olympic training in Skeleton/Bobsled and being a wife and mom!
She has been a personal trainer for 21 years, has coached many athletic teams, personal trains with ranges spanning from, bariatrics, athletic performance, geriatric, adolescent fitness and general health. Tracey is certified and teaches a realm of group fitness classes from Pilates, TRX, Spin, Bootcamp, Water Aerobics, Krank Cycle, Olympic Lifting and general weights classes. After joining BMI close to a decade ago, she has implemented fitness and wellness programs for the vast demographic of patients at BMI.
Tracey is passionate about all around Fitness in her professional and personal life. She obtained her Integrative Wellness and Life Coaching License this summer and not only trains our patients in physical fitness but mental fitness too. You can find her doing ECM, Food Addiction, Emotional Eating, finding vice replacement, body dysmorphia issues, positive thinking and goal setting with our patients!