Weight Loss Surgery
Severe obesity is a difficult medical condition to treat and, as most of us have found, is resistant to traditional diet and exercise programs.  In some cases, where severely overweight individuals have been unsuccessful with more conservative treatments, bariatric or weight loss surgery offers long-term success and the chance to begin a new lifestyle focused on improving health and feelings of well-being.
Bariatric surgery is a tool that helps people with the lifestyle changes necessary to lose weight and improve their health.  Like any tool, it must be selected carefully and used properly to be effective.  At Bariatric Medicine Institute, Dr. Medlin, Dr. Cottam, Dr. Richards are experienced in all available methods of surgical weight loss, allowing you to select the bariatric procedure that is the best choice for you.
Understanding your weight loss surgery options along with the benefits and possible drawbacks of each procedure is the first step in deciding if weight loss surgery is an appropriate treatment choice for you.
Sleeve Gastrectomy Surgery
Sleeve gastrectomy modifies the size and shape of your stomach to limit the amount of food that can be eaten. It is used as a stand alone procedure as an alternative to adjustable gastric banding or as the first part of a two stage procedure. Learn more »
Sleeve Enhancement Program
There are many patients across the country that already have a Sleeve Gastrectomy but need to enhance their weight loss or their type 2 diabetes is not completely resolved. Learn more »
Duodenal Switch Surgery
Duodenal Switch surgery is a highly effective surgical procedure that combines both restrictive and malabsorptive components allowing patients to experience maximum weight loss results quickly and maintain them long-term. Learn more »
Bariatric Revision Surgery
Coming soon. Learn more »
Gastric Bypass Surgery
Roux-en-Y gastric bypass has the longest history of any weight loss procedure in the United States and remains the most frequently performed of the bariatric surgeries. Learn more »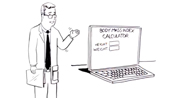 BMI Calculator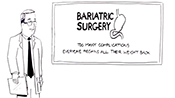 Bariatric Surgery – Too Many Complications?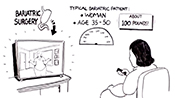 Bariatric Surgery