Sleeve Enhancement Program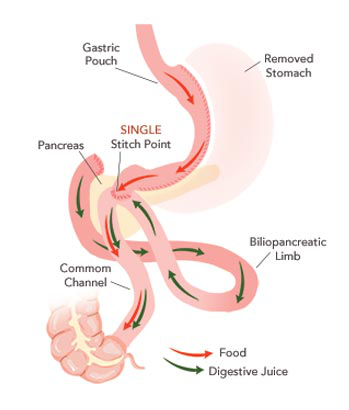 There are many patients across the country that already have a Sleeve Gastrectomy but their weight loss is not satisfactory or their type 2 diabetes is not completely resolved.
Our program, here in beautiful Salt Lake City, Utah; is designed to help those patients that cannot get help in other places across the country at a lower cost in our surgical center. We offer an enhancement or upgrade to your Sleeve Gastrectomy by adding to the Sleeve what we call the D-Loop Surgery. Other surgeons refer to it as the single-anastomosis duodenal switch, also called stomach intestinal pylorus sparing surgery (SIPS).
The cost for this surgery is $10,350 and includes your Hotel and ground transportation to and from the airport.
If you have a Gastric Bypass or other Bariatric Surgery and want to evaluate your options for upgrade surgery, you may schedule a telephone consultation. The price for Gastric Bypass patients above does not apply but we can customize a revision plan for you and determine your candidacy and costs.
To schedule an in-office appointment or telephone consultation, please call or use the contact request below.
Fields marked (*) are required